We have a team of employees executing installation work on expansion profiles. Depending on the needs, this spans installation of the following types of profiles:
wall profiles,
ceiling profiles,
floor profiles,
water-tight profiles,
roof profiles.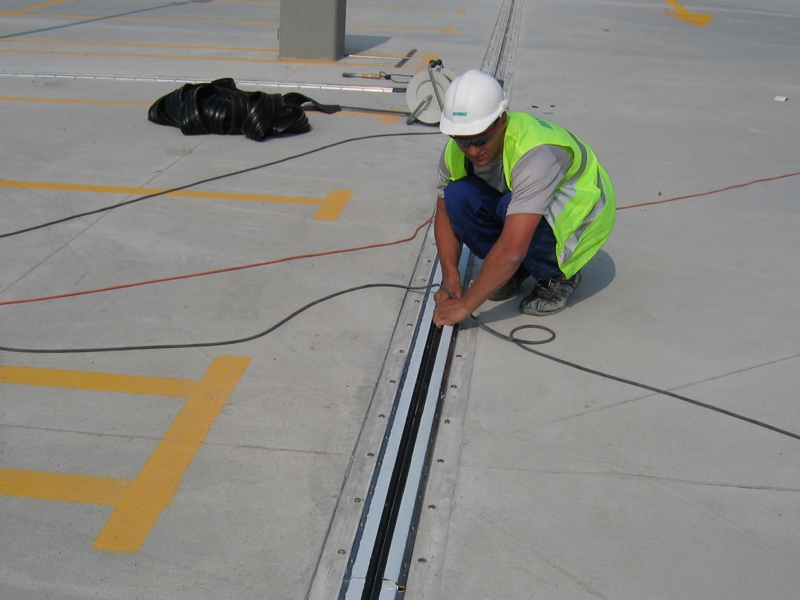 Before commencement of installation work, an installation design is drawn up based on the submitted project documentation and a site inspection at the construction site.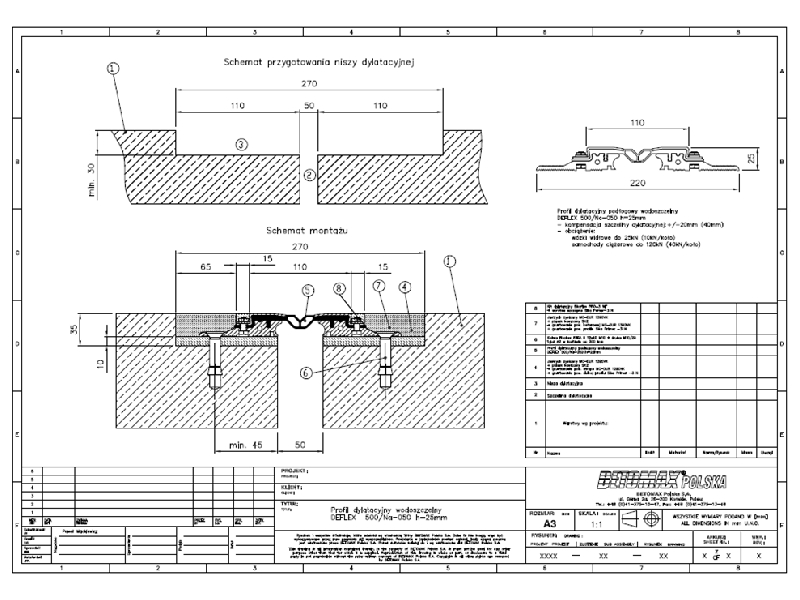 Depending on the needs, we offer a broad selection of joining profiles, both plant-manufactured as well as made directly at the construction site.
We are able to make any joint and any joining profile form.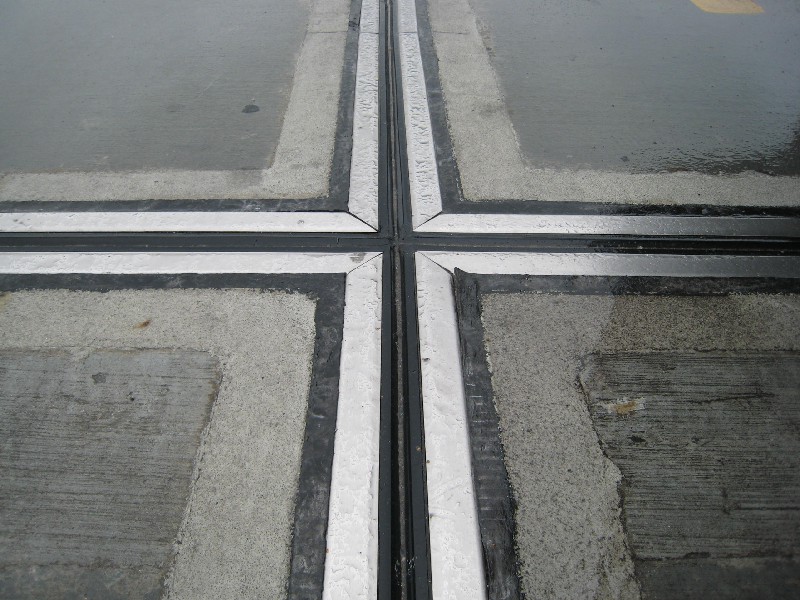 As a subcontractor for expansion systems of the most well-known Polish companies such as i. e. Warbud, Hochtief, Polimex, Mostostal, we have participated in the construction of such sites as shopping centres, parking lots, multi-storey parking lots, sports facilities, public structures, etc.
Before profile embedding commences, an expansion slit according to the installation drawing.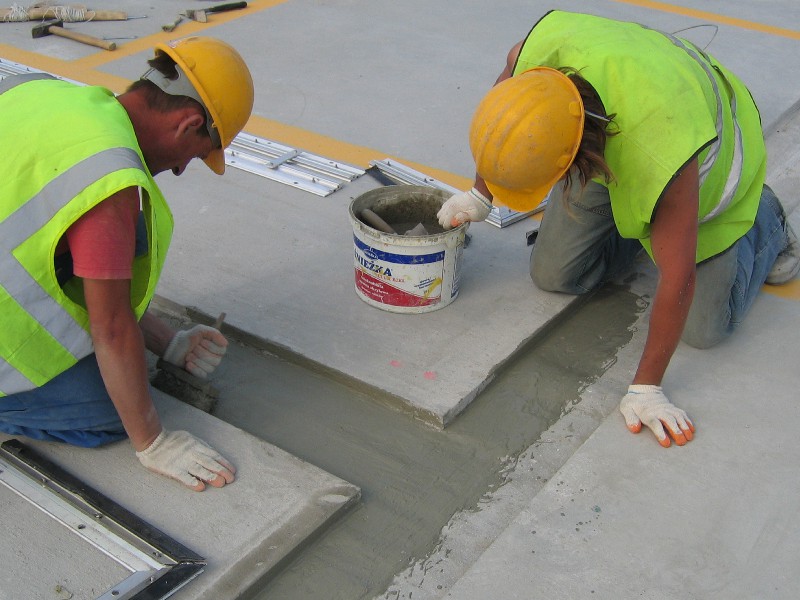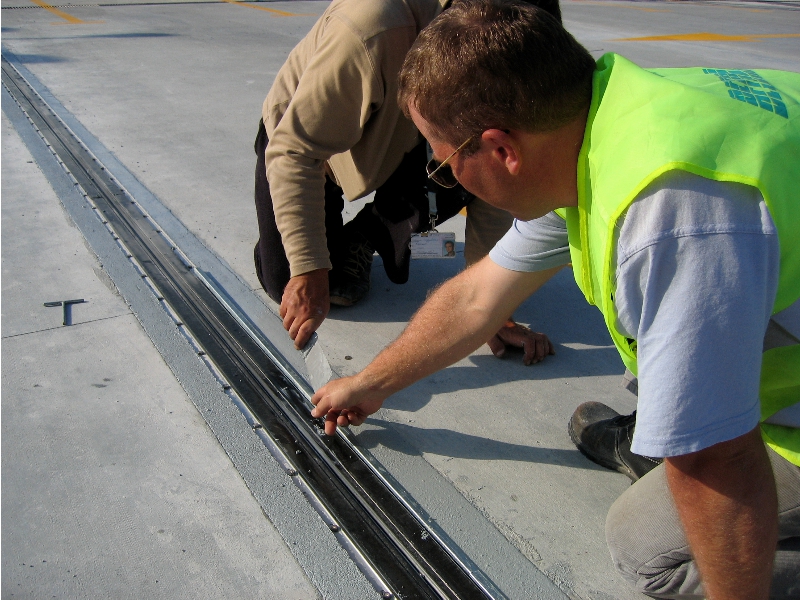 In a properly prepared slit, the expansion profile can be embedded.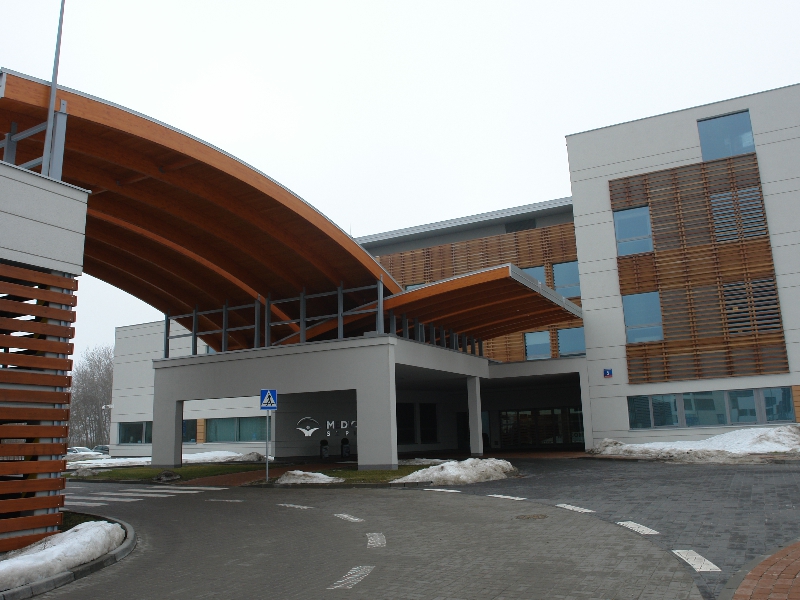 The experience we have gained, and constant development, make certain that the tasks bestowed upon us are made professionally and with due diligence.