FORBUILD concrete containers are characterised by great durability and high manufacture quality. They are manufactured of certified steel of cold-rolled sheets and closed profiles that ensure high rigidity and resistance with limited own weight. The chute opening mechanism is made out of steel with increased wear resistance - its optimum parameters guarantee easy opening of the container output chute.
The entire structure is protected by orange alkyd paint, guaranteeing its good visibility and long life in natural conditions as well as good visibility at the construction site. The shackles and slings used for the containers are approved and certified. Each container is equipped with a nameplate and is covered by a 12-month warranty. Along with each container, a set of documents is delivered: the conformity certificate, the CE certificate for the chain sling, as well as functional and technical documentation, containing details as to the container use.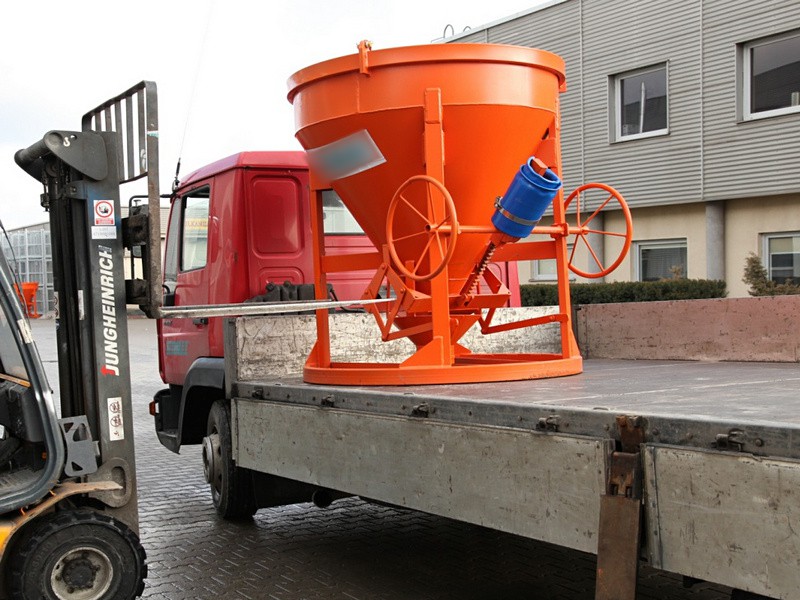 We have four type of concrete containers on offer: A, A/L, B, C, having capacities of 0,75 cu m; 1,0 cu m; 1,5 cu m' 2,0 cu m. The selection of the relevant type is conditioned by the type of component to be concreted and the mode of execution of the works.

We shall provide you similarly with all the required information on conditions and costs related to the rent and delivery of the equipment to your construction site.

Experienced sales representatives and Technical Advisors remain at our disposal in terms of concrete container rental; their knowledge and experience shall allow the selection of appropriate solutions to suit your current needs.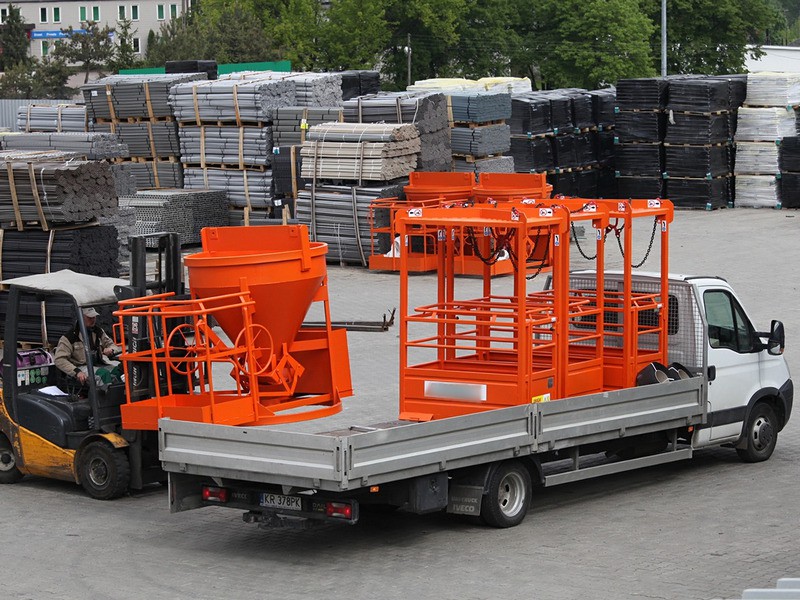 List of companies, which have recently rented out Betomax concrete containers:
- Unibep
- Hochtief
- Budimex
- Skanska
- Strabag
- EIFAGE Mitex
- Warbud
We invite you to make use of our machinery rental services.