I can do assembly work in hard to reach places. The scope of work and passenger transport is limited only by the reach and access of the crane (eg crane).
They are made of certified steel, rolled sheet and closed profiles for high strength and stiffness at minimum weight.
The basic goal in designing a passenger transport bin was the safety of its personnel during transport or assembly work.
In accordance with the recommendations of the Office of Technical Inspection for the operation of the crane with hook-mounted moving basket, it is equipped with the following elements to protect the health and life of employees:
Anchor points for fastening belts and harnesses

Platform bortnice and stoppers protect workers feet from injuries

Contrast orange color provides a very good view of the trash on the construction site

The barrier design protects the staffs of the staff and the gate has a snap lock secured against accidental opening.

The roof construction protects workers against objects that may fall down in advance

Certified, four-string chain suspension.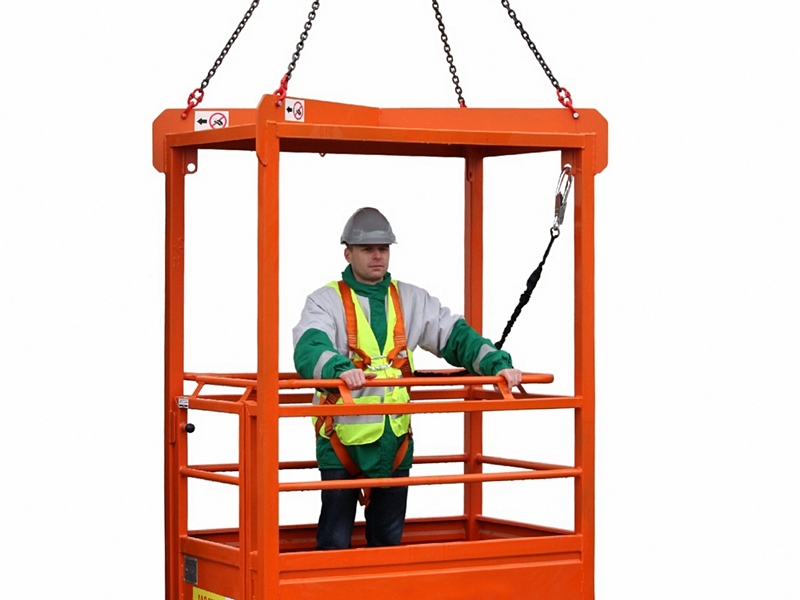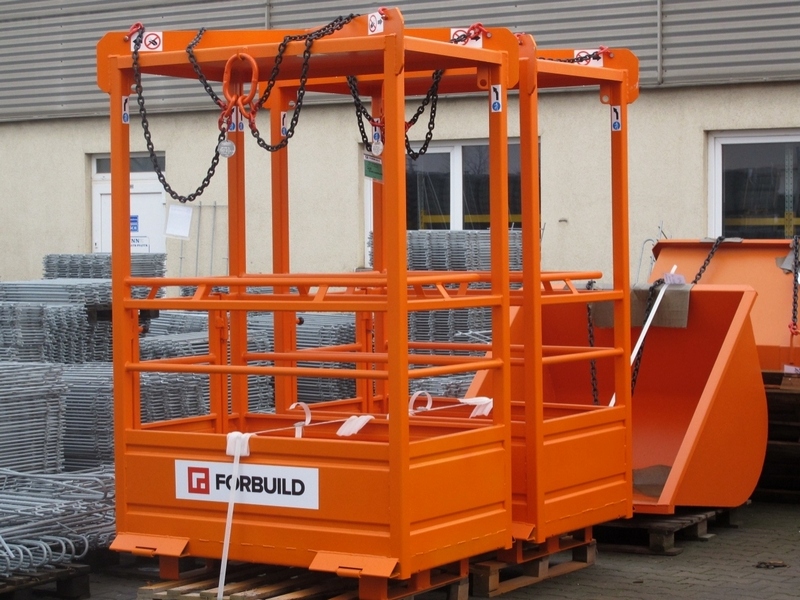 ADVANTAGES
Easy transport

Durability and endurance

High resistance to difficult weather conditions (anti-corrosion protection).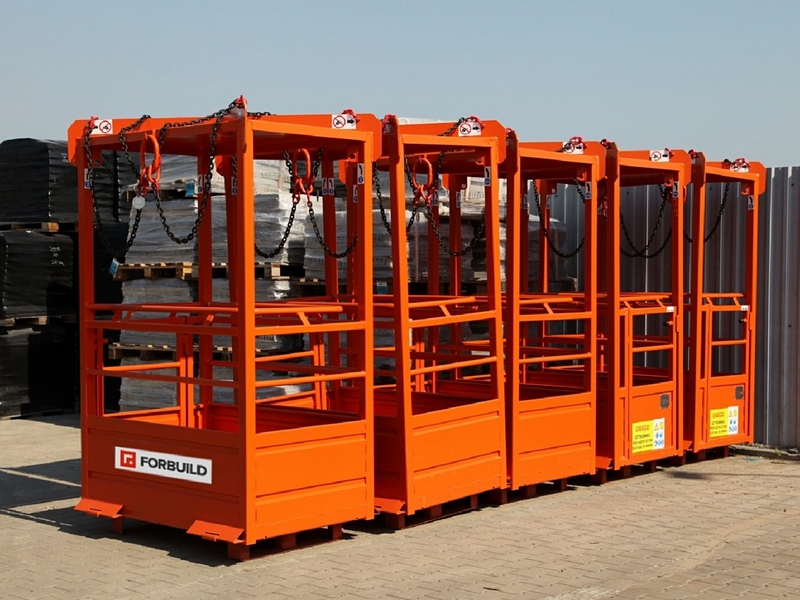 We cordially invite you to use our equipment lease.