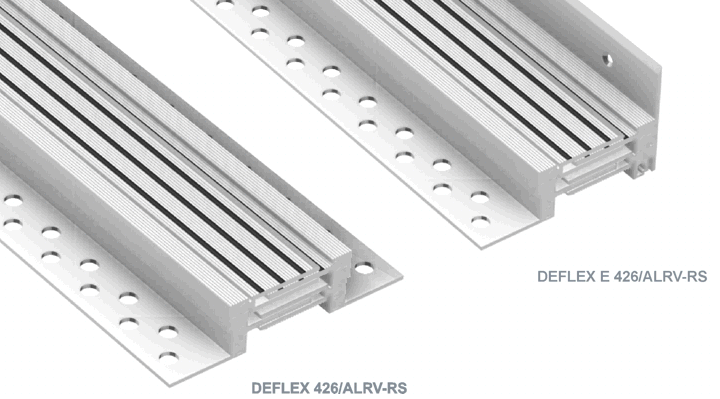 Technical description
Overlay floor profile made entirely of aluminium, foreseen for installation at a later execution stage, on finished surfaces. It is characterised by a slip-protecting surface and an aesthetically pleasing look.The special profile structure allows it to transfer cave-in forces.
The profile finds use for various kinds of floor finishes, i. e. screed, natural stone, stone imitation, etc.
The non-skid profile surface guarantees safety of use in the area of the joint.
Particularly recommended for use in public buildings, i. e. schools, pre-schools, railway stations, shopping centres, meaning - everywhere, where foot traffic is increased and where safety is required.
The profile conforms to fire resistance requirements for class E according to standard PN-EN 13501-1, according to which the products are able to stand up to the effects of a small flame without significant flame spreading - for a short time.
Profile available in flat and corner form.
Profile available in flat and corner form.
Technical details
Flat bar profiles
426/NALR-RS-070
426/NALR-RS-100

Corner profiles
E426/NALR-RS-070

E426/NALR-RS-100

Fb [mm]

Nominal expansion slit width
70

100



B [mm]

Total expansion profile width
175

200



S [mm]

Visible profile width after installation
175

200



H [mm]

Installed height
43

43



BE [mm]

Total expansion profile width
150

175



SE [mm]

Visible profile width after installation
150

175



HE [mm]

Installed height
85

85

W ± [mm]

Expansion slit movement compensation
10(±5)

20(±10)
Colour
natural

Material
aluminium - properties according to standard PN-EN 755
Load [kN]**




Standard length [m]
4

Installation diagrams
DEFLEX 426/NALR-RS-070

DEFLEX E 426/NALR-RS-070


DEFLEX 426/NALR-RS-100