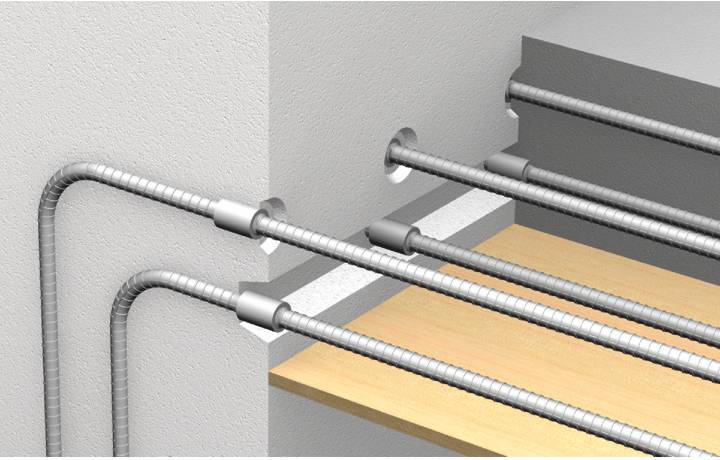 Product description
The Fortec mechanical bar joining system offers high-quality threaded bar joints spanning diameters between 12 mm and 40 mm. The Fortec joints are used for making joints and anchoring the rebar in reinforced concrete structures. The sleeve-threaded bar joint transfers the full expected loads for the given reinforcement bar diameter.
The system uses a patented bar end upsetting method in order to eliminate weaknesses of the cross-section at the joining point. A metric thread is then cut on to the upset bar ends. The threaded bars are joined using threaded sleeves or threaded sleeves and locknuts appropriate for the relevant joints.
The Fortec system is utilised as a joint of i. e. reinforcement bars in ceiling slabs, connector for the ceiling with a previously concreted wall, ceiling-column joints and walls concreted in sections.
Advantages


joints are created directly at the construction site, using a container-based mobile equipment set, or factory manufactured at the production plant


joint guarantees full load-bearing capacity of the connected bars


connection control entails visual inspection of the correctness of the joint; the thread must be fully tightened


no possibility of erroneous component connection


use of a torque wrench is not required for the joining of the bars


the Fortec joint reinforcement bars are manufactured of steel with a yield strength of 500 MPa


joints are factory-manufactured and undergo a full control cycle


each delivery sports a warranty covering both materials and workmanshipa


threaded joints conform to metric thread standards


Fortec joints are protected against dirt and contamination by plastic blind connectors and caps


Technical approval of the Polish Building Research Institute (ITB) no. AT-15-9647/2016, and technical approval of the Road and Bridge Research Institute no. AT/2016-02-3208/1


conformity certificate no. 15/1/2017/000/2017.01.01