Technofiber Eco 12 disperse reinforcement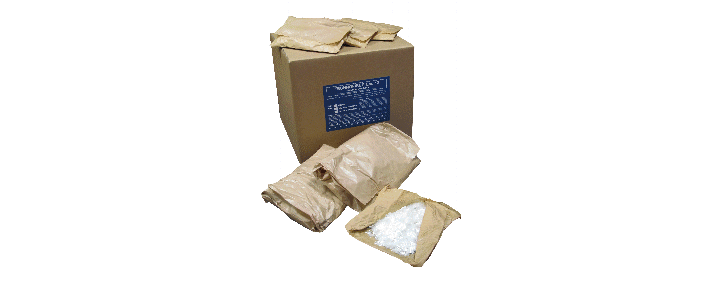 Product description
Technofiber Eco 12 disperse reinforcement is a composition of polypropylene fibre and glass fibre, which are alkali-resistant. This mixture prevents the emergence of contraction cracks in cement screed and concrete.
Technofiber Eco 12 fibres are characterised by very good workability and resistance to alkali agents, thus ensuring hassle-free use at the construction site; at the same time, they provide the option of determining the presence of fibres utilised in the concrete or screed even after a very long time.
Advantages
prevents the emergence of contraction cracks,
secondary reinforcement,
increases water retention in fresh concrete/screed,
increases notch impact stress factor of concrete/screed,
reduces water intake of concrete/screed,
is easily workable, requires no extra mixing time and does not lead to clumps,
after evening out and drying it is almost invisible on the concrete surface,
acts upon subsequently applied layers and surfaces as an additional reactive primer,
increases frost resistance,
highly resistant to acids and alkali compounds,
under constant quality control.

Usage
Technofiber Eco 12 prevents contraction cracks in concrete components, thanks to which the concrete exhibits a much better seal.

Technofiber Eco 12 disperse reinforcement

Symbol

Unit

Package
/Sales unit


Art. no.

Technofiber ECO 12

1 g

bag/750 g

CH-ZR-00-0-02814


Dosage
Thanks to a combination of a new type and numerous tried and proven types of fibres, a very effective dosage was achieved of only 0,75 kg/m3.
Effective prevention of contraction cracks in case of this dosage was tested and confirmed by numerous trials, as well as in practice, by companies producing screed (cement screed).
Economy/package/storage
Effectiveness: 750 g/1 cu m of concrete mix/mortar.
150 g - corresponds to 200 litres of concrete mix/mortar
15 kg box - 20 paper soluble bags, 750 g each.
30 boxes per pallet (450 kg)
Protect against direct sunlight. When stored in original packaging, the shelf life is 24 months.
Hygiene certification: HK/B/1059/01/2006.
Protected by patent and utility model.

Technofiber Eco 12 disperse reinforcement