Hydromix Fluid 50 concrete additive


Product description
Hydromix Fluid 50 is a liquid concrete mix additive ensuring the achievement of water-tight concrete surfaces. The Hydromix Fluid 50 prevents capillary absorption of water by solid bodies. Hydromix Fluid 50 does not influence cement water content and the hardening phase, because it becomes active only after the binding process completes. The cement particles surround the aggregate surface and bind it with themselves. Hydromix Fluid 50 covers cement particles (fig. 1).
Because the distance between two cement grains, if they are covered with Hydromix Fluid 50, is very small, the surface tension of the water particles prevents it from penetrating to the intermediary space, and Hydromix Fluid 50 may protect cement construction materials against water intrusions without reducing their breathing properties (fig. 2).

Hydromix Fluid 50 concrete additive

Symbol

Unit

Package
/Sales unit

Art. no.

Hydromix Fluid 50

1 liter

container/100 liters

CH-DD-00-0-2688


Usage
Hydromix Fluid 50 was designed in particular for concrete face walls, cobblestones, pedestrian walkway tiles, etc., in mind.

Advantages
great reduction or avoidance of primary and secondary blooms,
long-term action through internal application,
effectiveness also in case of porous concrete types,
markedly reduces contamination collecting on the surface, easing its cleaning,
better workability, no additional plasticiser required,
higher resistance to external influences, i. e. frost and salt used on roads in the winter.
Dosage
Protection against blooms:
Dosage: 0,2% according to concrete mix cement content.
Protection against blooms and hydrophobisation:
Dosage: 0,5% according to concrete mix cement content.
The dosage depends on the volume and type of binder, aggregate and the mix compaction, and thus it must be determined experimentally.
The plasticising action is prevented by reduction of the mix water content.


Package
100 litre barrel
Final result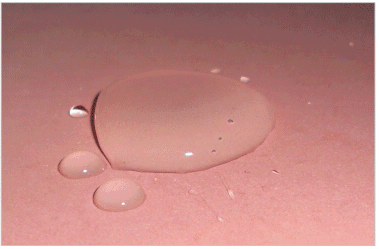 Arcon Fluid Plus concrete additive


Product description
Arcon Fluid is a product used for manufacturing high-quality low aggregate fraction concretes (decorative concrete). It causes the concrete to be deaerated during laying as a result of reduction of reactions between particles by virtue of self-induced compaction, and it compacts itself, thus becoming better sealed and tight. Arcon Fluid Plus, compared to other liquid products, allows for much better distribution of the cement particles.
A homogeneous cement starter paste is created, with low internal fiction forces, allowing much better concrete processing. The use of Arcon Fluid Plus allows production of liquid concrete, which may be applied with less insulation. Such concrete has a thick sealed structure and does not exhibit any inclinations to permeate between layers or towards sanding. If the cement mix is laid out properly, concrete surfaces with uniform colouring are created, without any pores.

Usage
Arcon Fluid Plus was created particularly for the production of decorative concrete or concrete products with a solid structure, polished, flat or 'finished' in any other way, i. e. façade parts from pre-cast concrete components. Arcon Fluid Plus allows the manufacture of self-compacting decorative concrete, with an outer layer without pores, while using normal decorative concrete recipes. There is no need to use special recipes for self-compacting concrete, a necessity up to this time.
Particularly in case of high-quality concrete, Arcon Fluid Plus reduces possible sedimentation and leads to equal and homogeneous grain distribution. Unevenness in grain look or surface colour influences are effectively eliminated, and the quality of the concrete surface remains unchanged.

Advantages
Arcon Fluid Plus reduces de-mixing, and it may also be used for normal concrete recipes. Expensive self-compacting concrete recipes (SCC, or Germ. SVB) are not required,
Arcon Fluid Plus leads to even and homogeneous grain distribution,
grain distribution or surface colour unevenness spots are effectively eliminated, and uniform concrete quality is guaranteed.
Arcon Fluid Plus concrete additive

Symbol

Unit

Package
/Sales unit

Art. no.

Arcon Fluid Plus 30

1 liter

container/30 liters

CH-DD-00-0-2687

Arcon FluidPlus 210

1 liter

container/210 liters

CH-DD-00-0-2686

Mode of use
Arcon Fluid Plus should be mixed after adding water to the mortar, so that a ready mix is created. In order to effectively eliminated pores, pouring the concrete into the formwork should take place through an air removal device, i. e. a slide. Arcon Fluid Plus should not be used in larger quantities than prescribed by the usage manual, because in the opposite case the time for mix transport or mix inclusion in the formwork is reduced. Practical trials are necessary.

Effectiveness/storage
Effectiveness - 5 grams/1 kg of cement added to a concrete mix.
Protect against contamination and direct sunlight, as well as against frost (in tightly sealed containers).
Shelf life: approx. 24 months.