Investor: Warsaw sports and leisure centre
General contractor: Polimex-Mostostal S. A.
Execution: 2008-2010
The main task of the contractor was an upgrade of the football stadium to satisfy the conditions for an Elite-class facility with 30.830 seats, fulfilling the requirements for UEFA Cup or Champions League games.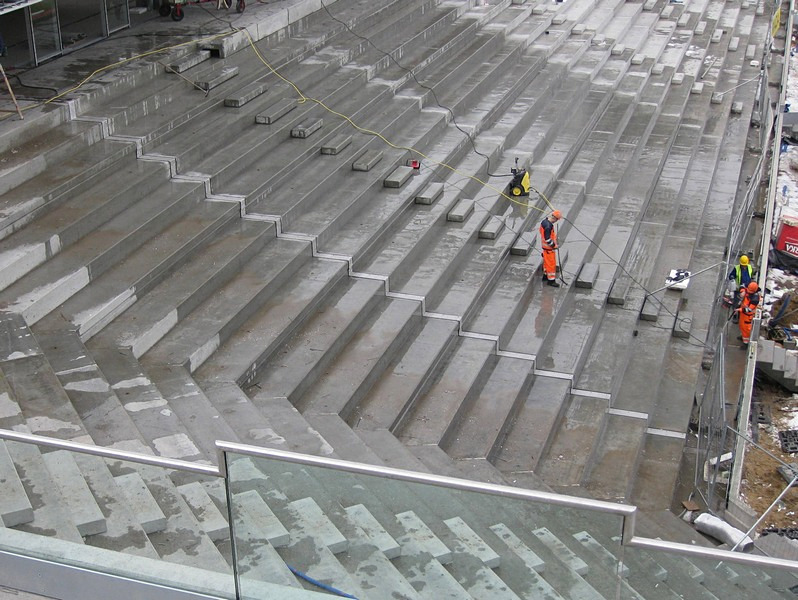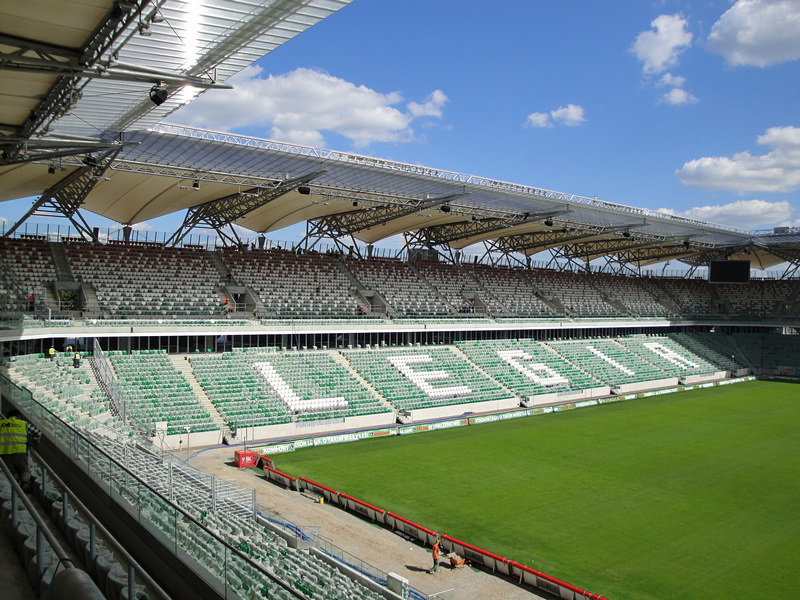 View of the new stadium just before transfer to use
FORBUILD products and solutions used:
- execution, supply and assembly of tight system profiles; a total of over 1500 running metres of expansion joints, including approx. 750 running metres of DEFLEX 500Na-050 in offices, parking lots and the promenade,
- delivery and installation of aluminium expansion profiles,
- delivery and installation of the BOD stand sealing system with coverage with stainless riffled plate - approx. 550 r. m.,
- execution of point seals.