Investor: Municipal sports and recreational facilities in Radom
General contractor:
ROSA-BUD, Romines
Investment execution period:
3rd quarter of 2010 - 4th quarter
of 2012
As part of the investment a set of sports facilities was built, comprising an athletics and football arena, stands for 4000 spectators and a stadium lighting system.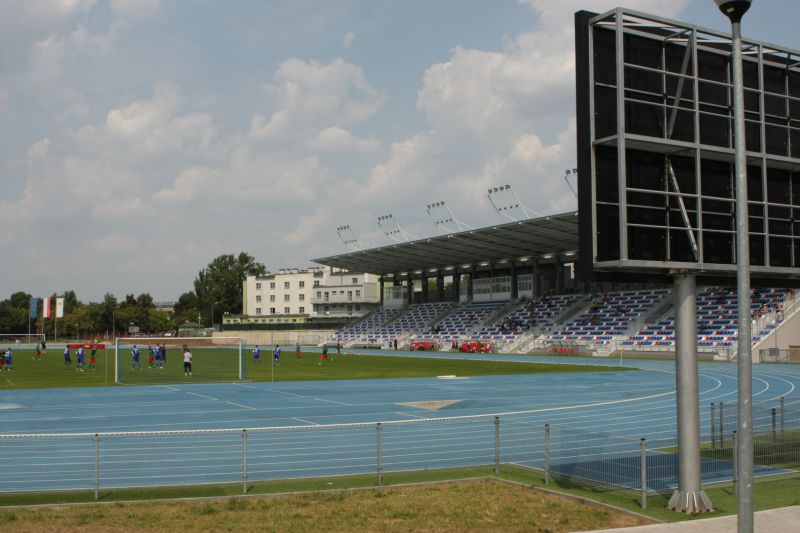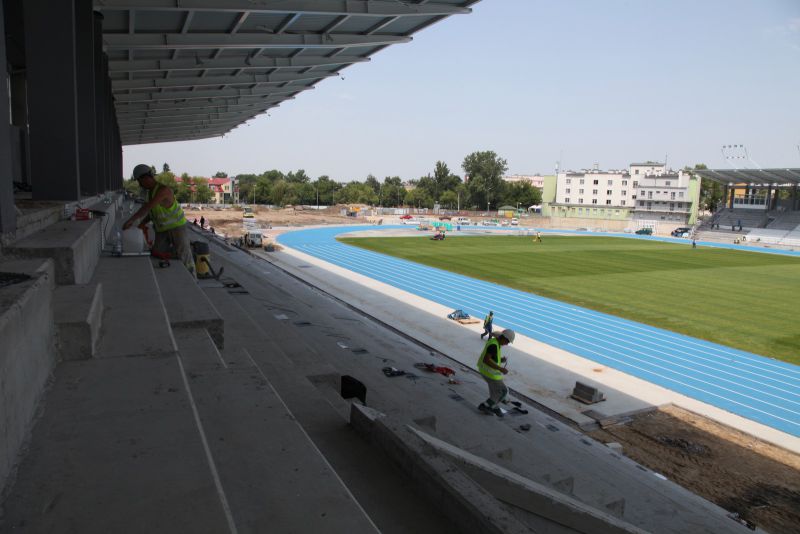 FORBUILD executed the expansion roofing for the parking lot and the stands using BOD expansion bands and chequered sheet steel. The expansion joints of the stands required the use of joining profiles specific to such structures. We utilised solutions that were proven at other stadiums (i. e. the stadium of Legia Warszawa). Such solutions always require an individual approach th the project as well as consultations with the investor, designer and construction manager. For this purpose, FORBUILD draws up designs, visual presentations or mock-ups of solutions, which, upon approval, are used at the sites.
FORBUILD products and solutions used:
Delivery and installation of BOD insulation band as well as chequered steel plates for additional work on the expansion joints of the stands, total length approx. 400 r. m.