In the year 2006, the company FORBUILD had signed a contract to deliver over 200 bearings for bridge structures of Polish highway A1 spanning the section between Rusocin and Nowe Marzy. One of the largest structures in this section is viaduct no. WA22 close to the locality of Goszyn running over the county road between Swarożyn and Turze and over the Szpęgawa river valley. Its length is approx. 255 m.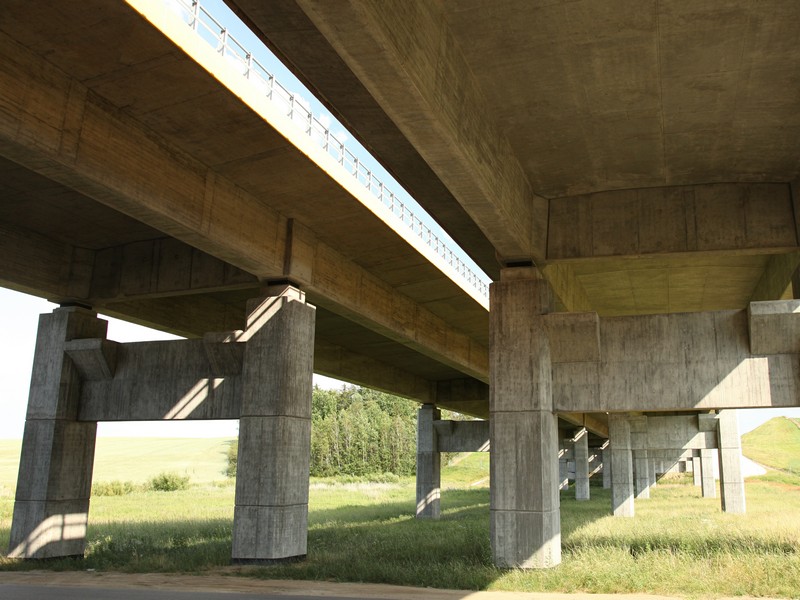 Section awarded to Gdańsk Transport Company S. A.
Rusocin (by Pruszcz Gdański) – Swarożyn (by Tczew): 24,3 km, released into use in the year 2007.
Swarożyn (by Tczew) – Nowe Marzy (by Grudziądz): 63,9 km, released into use in the year 2008.
General contractor: Skanska
FORBUILD products and solutions used:
Elastomer slip bearings of types VG1 and VG2 were delivered there for vertical loads of 4900 kN and elastomer bearings with anchor plates of type V2 with elastomer block dimensions of 800 mm x 900 mm for vertical loads of 10850 kN.