Investor: Futureal i Caelum Development

Designer: IMB Asymetria
General contractor: Warbud, Mercury Engineering Polska
Execution: IV kw. 2010 – I kw. 2012

The company

FORBUILD provided the water insulation on the pile wall made of Bentizol bentonite-halloysite mats, with the face walls executed afterwards. Apart from that, our company supplied and installed the expansion profiles in a complicated arrangement both in the retail part as well as in the parking lot. It was necessary to execute joining profiles in the shapes of the L, X and T, as well as curved profiles.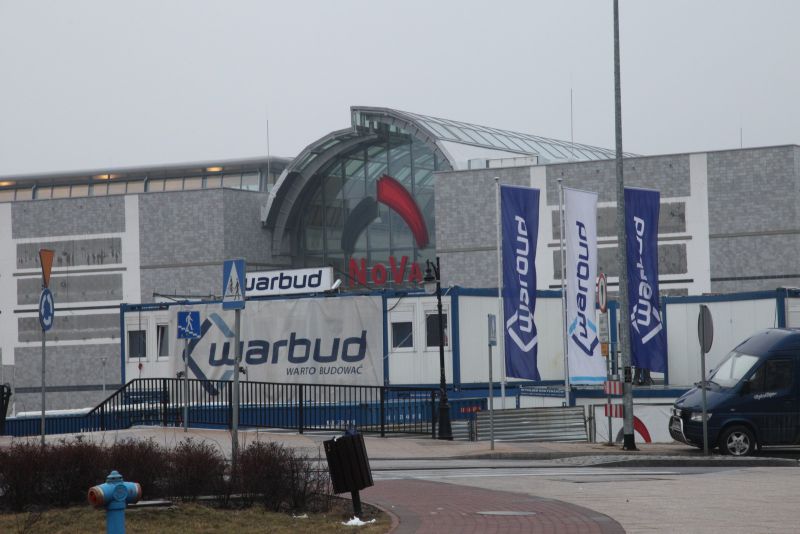 The Nova Park shopping centre is the largest structure of this kind in the Lubusz voivodeship. The total floor area is 75000 sq m (together with a parking lot for 940 vehicles), of which 32000 sq m are foreseen for tenants. As part of soil reinforcement works at the construction site, 2548 piles to support the Nova Park shopping centre were executed, along with 478 r. m. of pile wall protecting the pit, being at the same time the support structure for the overground levels.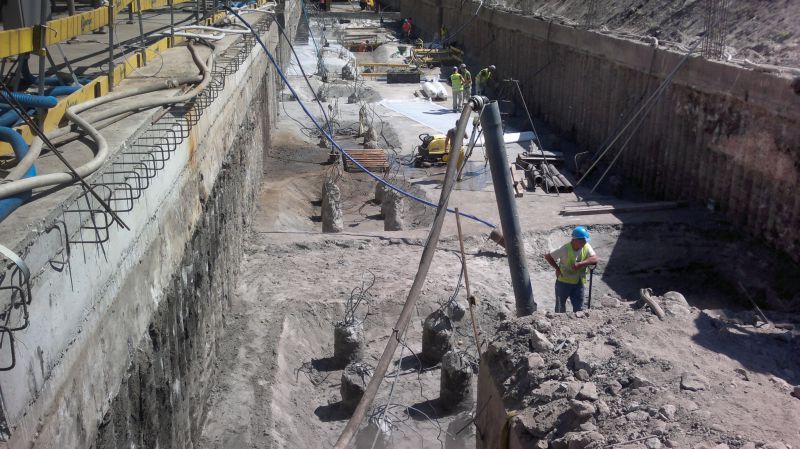 FORBUILD products and solutions utilised:

- Bentizol HB5 bentonite-halloysite mineral mat
- P-100 injection hoses
- FORBENT type S swell bands
- KAB sealing bands with swell profile
- Besaplast seal bands, including: Besaflex type AD 320 seal band for expansion profiles and Besaflex pipes for predetermined cracks type S3
- FB system for insulating passages left over after removal of formwork ties
- delivery and installation of DEFLEX series 423/ALR and series 505/Na floor expansion profiles, over 1500 m in total