Investor: Ghelamco Warsaw Spire
Designer: Jaspers Eyers & Partners, Bakkala
General contractor: Ghelamco Poland
Execution: 2011-2014
The Warsaw Spire is a modern office building complex, set to be the tallest office complex in Warsaw.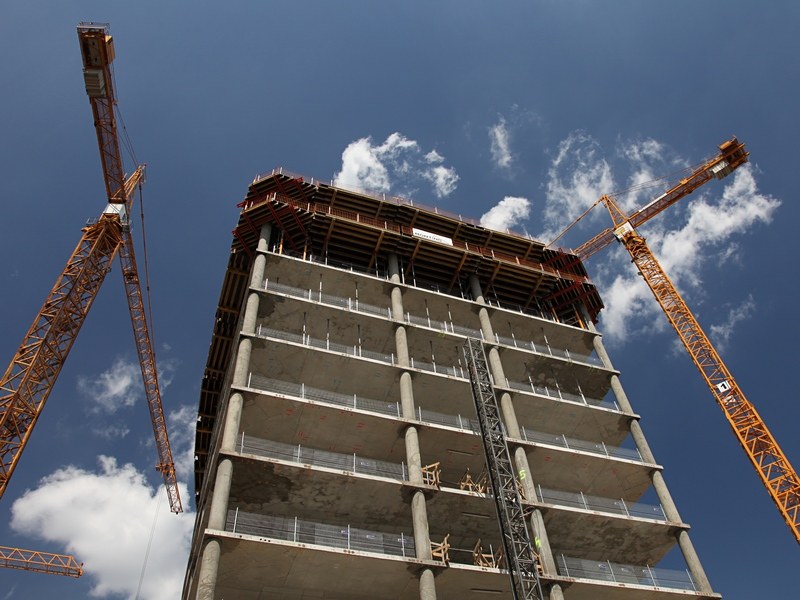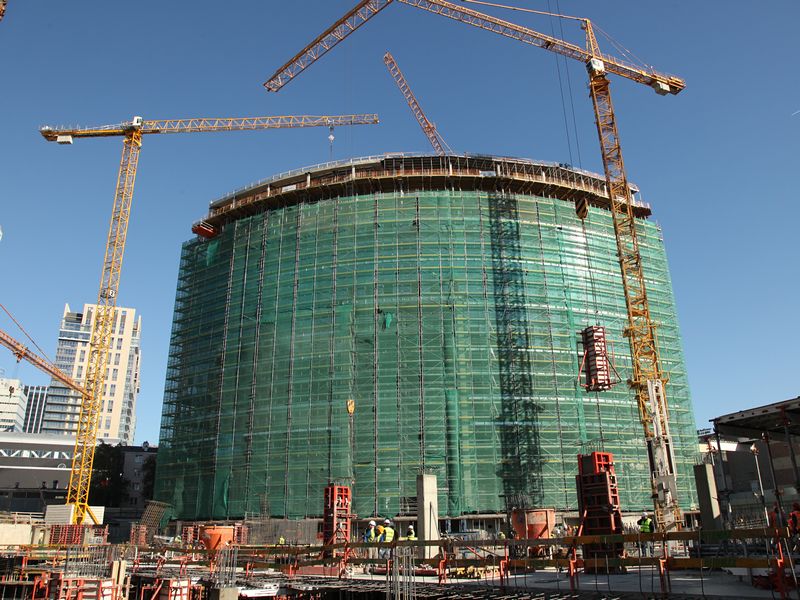 The complex shall be composed of three buildings: a 220 metre tall tower and two side buildings with heights of 55 m. The tower shall have a double glass facade, which is to extend even over the top level. The underground levels shall be home to a parking lot for 1200 vehicles.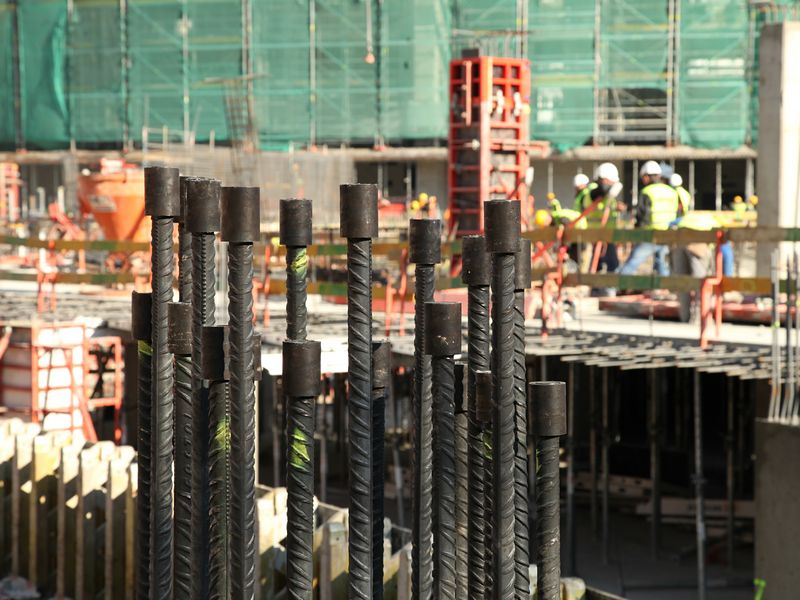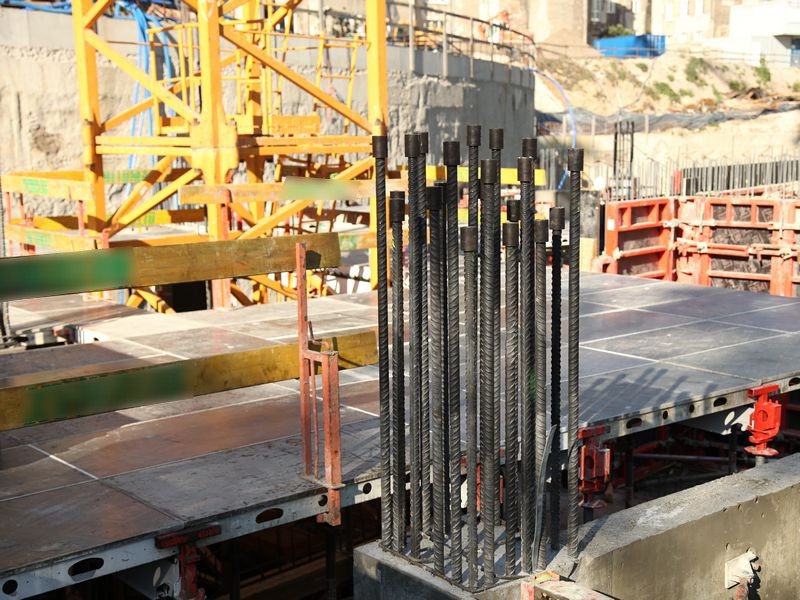 Threaded Fortec reinforcement bars were used i. e. in the walls and pillars of the structure. Bars with diameters of 16, 20, 25 and 32 mm were used, with a total threaded joint count of approx. 30000. The bar types used during this project are i. e. MBA, MB, A, Mg and Ak.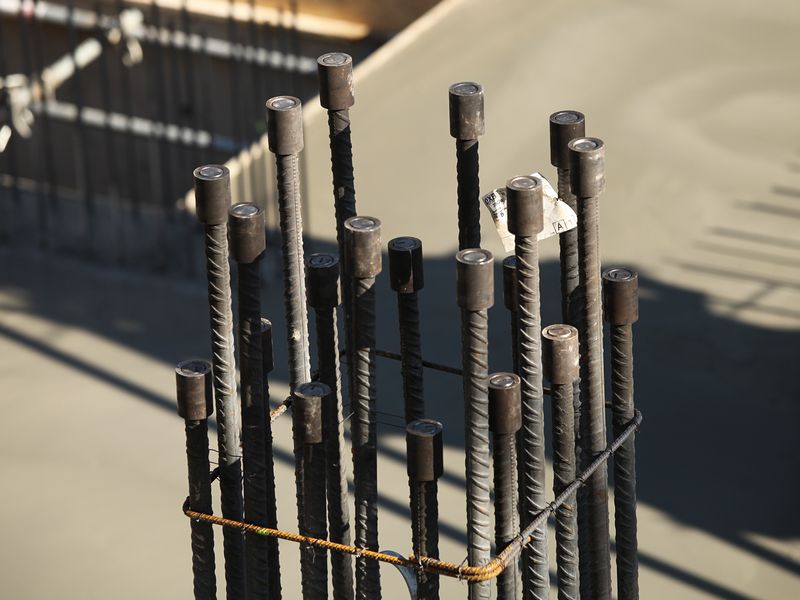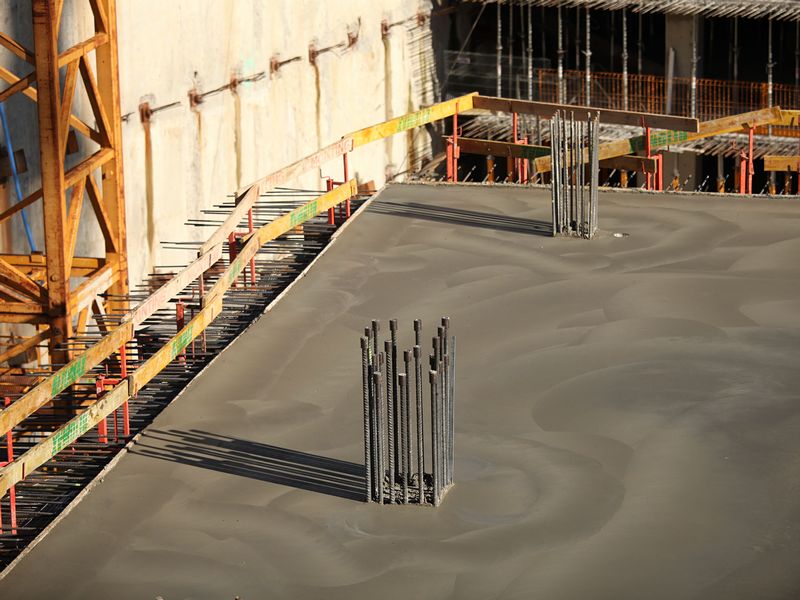 FORBUILD products and solutions utilised:
The Fortec threaded reinforcement bar system in the structure's walls and pillars, at approx. 30000 threaded joints.
Rental of components of the Secumax edge protection system and unloading platforms.